Linwood School Art Collaboration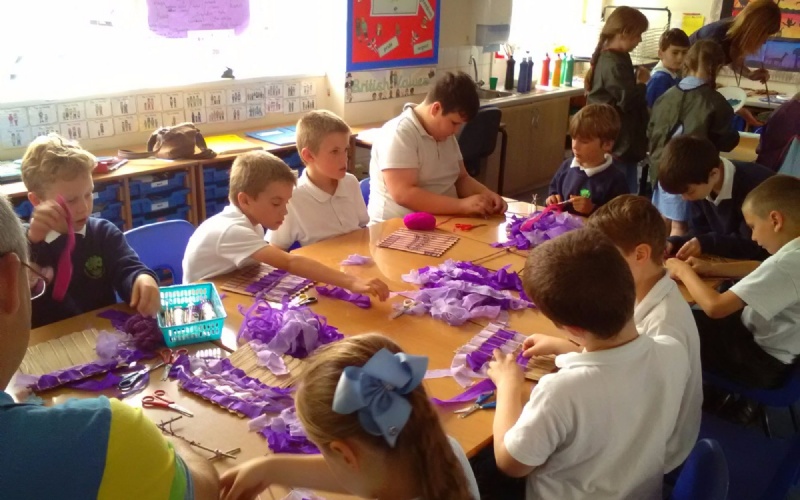 Hedgehogs' class spent Tuesday afternoon creating some lovely artwork with children from Blackbirds' class from Linwood school.
As part of Linswood's "colours of the community" art project Blackbirds' class paid Hedgehogs a visit on Tuesday afternoon. We made some mood boards, a collaborative art canvas and had a go at some weaving. We made some new friends and discovered that everybody is special and unique just like the colours of the rainbow.
Hedgehogs will be displaying the art work for a few days before it will be returned to Linwood for their arts week.