Harvest festival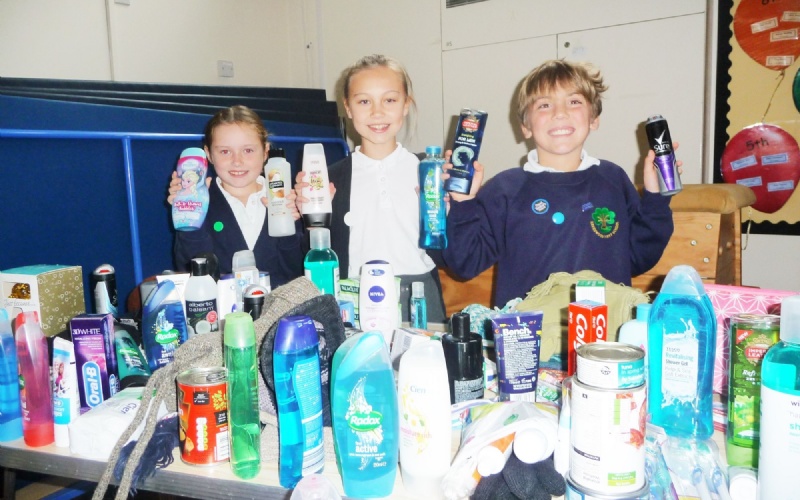 Not what you would expect form a Harvest Festival?
At Hayeswood we talk to the children about the traditional meaning of Harvest Festival and that we should celebrate the gathering in of crops by farmers but our own Harvest collection is different. We collect toiletries, hats, gloves and scarves for the Routes to Roots charity which helps homeless people in Poole. Homeless people can find support through the charity in many ways - a hot meal, soup, somewhere to have a shower and occasionally sleep and help and advice to help them get work, long term accomodation and ultimately get back on their feet.
To support the charity we collect toiletries, toothbrushes, some tinned food and hats, gloves and scarves. This year we had even more things donated by our parents than last year. Apart form wanting to help people less fortunate than ourselves we get the childen to reflect on how lucky they are themselves to have a home, family, food, warmth and clothes.
Thank you to all our families for the huge amount of things sent in.
To find out more about Routes to Roots, you can look on their website.
www.routestoroots.org/charity/