Multi Skills Festival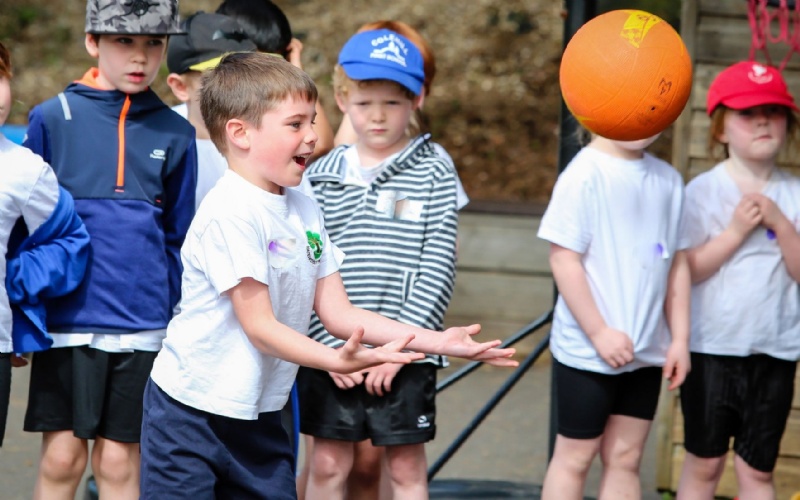 Three teams compete at Hayeswood multiskills morning!
On Friday 4th May, our Year 1 children were joined by the Year 1 classes from Colehill First School and St John's First School for a Multiskills Festival. Our EYFS leader who also leads P.E in our school organised the event and the children all had a wonderful time.
The 90 children began with a warm-up and then competed in 5 challenges. First they had to see how many balls they could bounce against a wall in 30 seconds and if that didn't bowl them over they then had to knock down as many skittles as possible. Next up was the highly competitive bean bag throwing game in which the children had to try and reach the highest scoring hoops. Then it was a pure speed test as the would-be Usain Bolts and Jessica Ennis's were timed whilst running around a track. Their final challenge was to jump across a line as many times as possible.
Each child's scores were added up and the winning team was Colehill First School.