Sports Day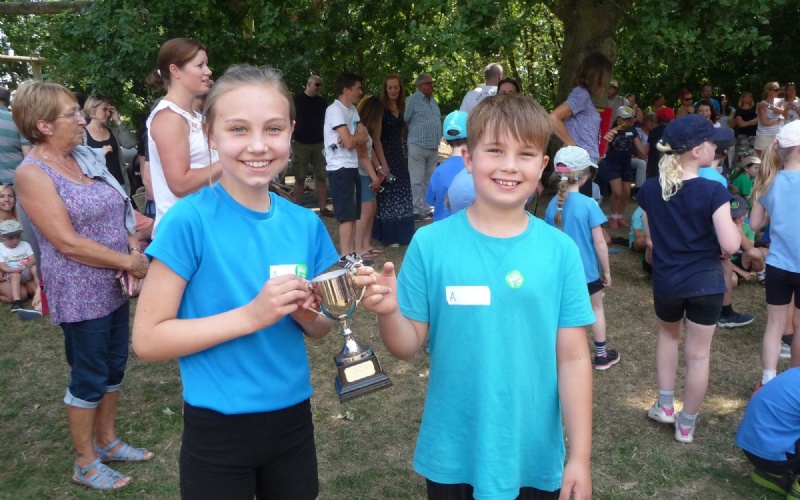 Thankfully the weather was kind to us for our annual Sport's day as there was enough cloud cover during the morning to make it comfortable.
The day began with the whole school assembled under the oak tree on the field to sing our school song to the parents for the first time.
Everyone enjoyed the sporting activities, which finished just before lunch with a win for Beech house. Once the cup had been paraded by the house captain and vice-captain, most children joined their parents on the field for a picnic lunch while others had their parents joining them in the hall for the traditional Friday fish and chips.
After lunch, the children were able to show their parents round their classrooms and the rest of the school to look at the wonderful artwork on display. The musicians entertained their parents in the hall and showed how much progress they had all made with their various instruments.