Dorset Chief Constable Visits Rabbits Class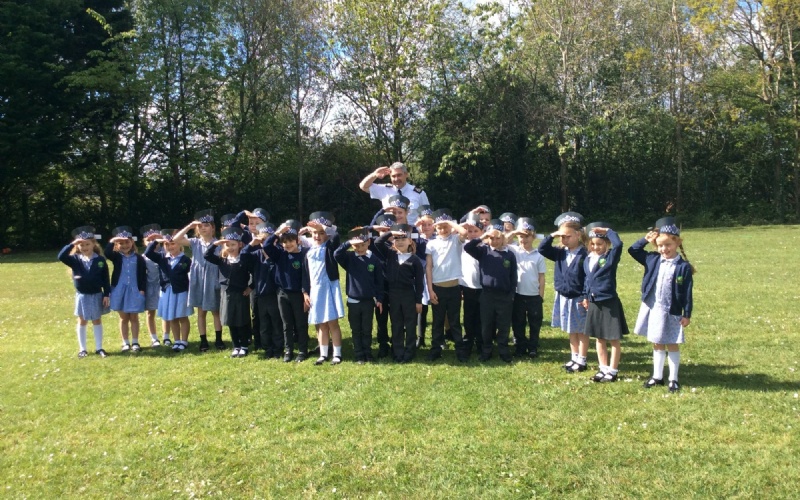 The Rabbits Class from Hayeswood First School were thrilled on Tuesday morning when they had a visit from the Chief Constable of Dorset.
During the last lockdown, the class had given serious consideration to their future careers. Five of the children decided they really wanted to be Police Officers so set about writing letters to the Headquarters of Dorset Police. Chief Constable Vaughan was so impressed by the letters that he arranged to visit the school for a question and answer session. As you probably can imagine after such a successful visit the rest of the class are now considering a change to their career plans!
To view more photos of the visit, please click here.