Celebration Page
We believe that children learn and perform best when they feel that their efforts are valued. We feel that it is important to celebrate their successes with the school community.
Staff will reward effort and achievement in a number of ways - stickers, dojos, Headteacher Awards and Star of the Week.
Celebration Assembly is held on Friday mornings. During the assembly all those who have been given awards that week go out to the front so that everyone can celebrate their achievements.
We are also pleased when children bring in awards and certificates that they have achieved in out of school clubs and activities that they would like to share with us.
We have a House system where the children are organised into four house groups - Oak, Beech, Pine and Sycamore. Family members are put into the same house. Adults in school will award House Points for social skills such as politeness, friendliness, kindness, showing consideration to others and being helpful.

House Points

The house points current total
| | | | |
| --- | --- | --- | --- |
| Beech | Oak | Pine | Sycamore |
| 392 | 398 | 492 | 469 |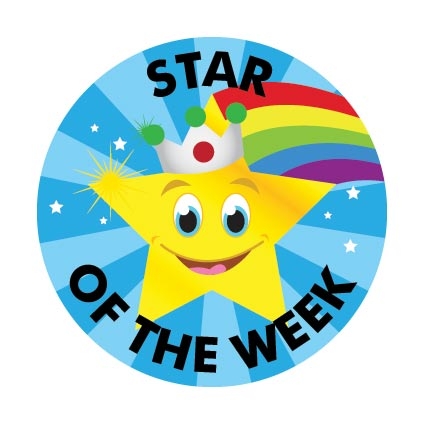 Star of the Week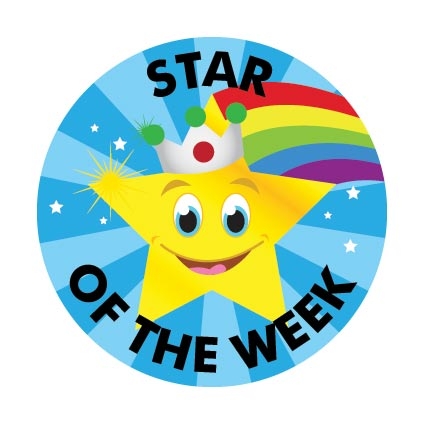 Every week each teacher selects one pupil from their class to be Star of the Week. The teachers choose people who have put a particularly impressive effort into their learning or who have been a good role model to others and been a responsible member of the class.
Friday 20th July 2018
| | | | | |
| --- | --- | --- | --- | --- |
| Badgers | Hedgehogs | Squirrels | Rabbits | Frogs |
| Trinity | Everyone | Erin | Evan | Carmen |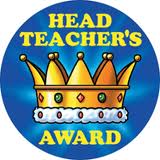 Headteacher Awards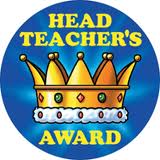 All the teachers give stickers for good pieces of work and sometimes, if they feel that a piece of work is exceptionally good, the children are sent to the headteacher for an award. Headteacher Awards can also be for something like being particularly kind, thoughtful or helpful. Each child has a card with their name on which gets put up on the board outside the head's office until the next Celebration Assembly. This gives everyone the chance to see who has been given awards. The headteacher gives the child a special sticker and records it in the award book. When anyone achieves 3 headteacher awards in a school year, a letter is sent home to inform their parents. Ten Headteacher Awards result in a gold award being given.

Friday 20th July 2018

Head Teachers Awards

Badgers

Hedgehogs

Squirrels

Rabbits

Frogs

William
Toby
Bella
Max
Samuel
Rebecca
Eva