Prospectus
Hayeswood First School is situated in Cutlers Place in the Colehill area of Wimborne. We are a community school taking children between the ages of 4 and 9 years. The children transfer from Hayeswood to St Michael's Middle School, Colehill.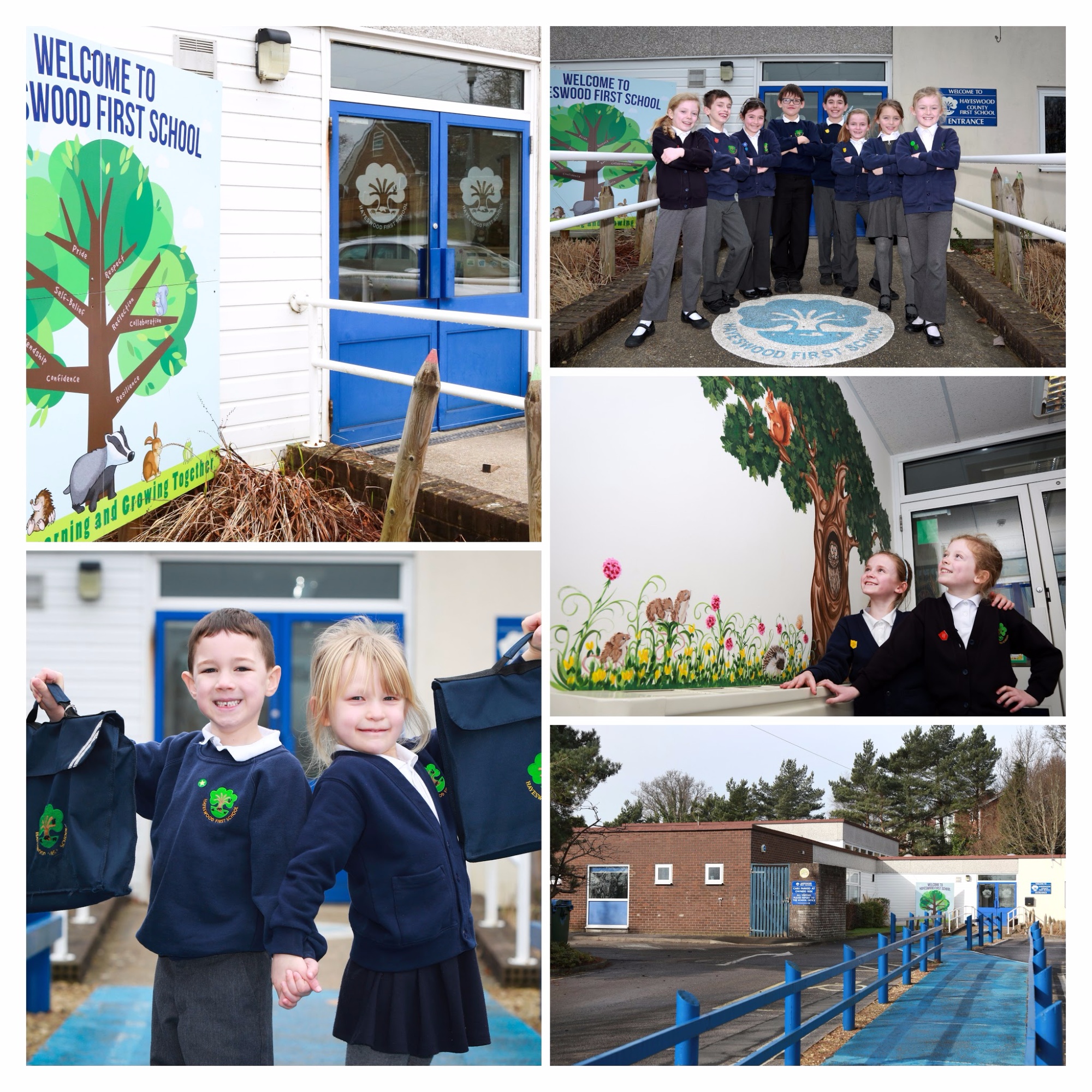 The school was built in 1972 and has been well maintained. We are lucky enough to have a generous amount of outside space, providing a large tarmac playground with seating and picnic benches, a playing field with an outdoor classroom and play equipment, a nature trail, a newly developed fenced pond area and a wildlife area. The Reception Class have a further large outside space with a covered area so they are able to play and learn outside at all times of the year. This area is also accessed by the Year 1 children. There are raised beds to enable the children to grow vegetables.
Inside, we have 5 classrooms, an IT suite, a well stocked library, a hall and a room which is used for group work, cookery and music lessons. Our most recent addition is 'The Den' which is a new room built for our Emotional Literacy Support Assistants to use. Each class teacher is supported by a teaching assistant every morning. Our IT technician is also one of our Higher Level Teaching Assistants and she works with groups in the classrooms and on the computers.
Links - Please click to open
Dorset Council - School admissions
Links directly to school admissions page.
Dorset Council
Links to education and learning page.
Department for Education
Statistics and links to other information.